OFILM Moves Into the Front Ranks of Highest-Precision Plastic Optical Lens Manufacturing
Release time:2020-11-21
Ofilm's advanced optical research and development efforts recently reached another important milestone. Ofilm has begun batch production of an industry-leading 100 megapixel lens system. All key components of Ofilm's "108M 7P" lens array – including leading capability in plastic lens-making – are done in-house by Ofilm, utilizing Ofilm's own design, manufacturing, patents and other intellectual property.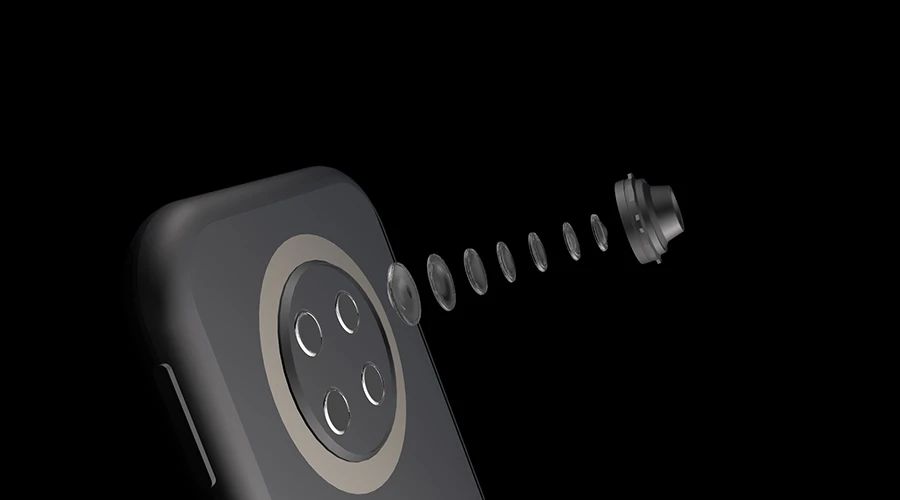 This lens system includes a stack and seven independent lenses, working in synchrony to achieve this high megapixel output and accuracy. With this development, Ofilm enters into an elite group of global lens-makers.
Nothing is more important to the quality of smartphone photos, indeed to all machine-vision systems, than the quality and precision of its lenses. Some key technical parameters of the Ofilm 108M 7P solution include:
1. 1.7P – a grouping of seven independent lenses, to increase the quality and speed of focus
2. 100 Million Pixels – this is presently the high-level in this industry
3. Large Aperture  -- F/# 1.75, improving image depth and detail
4. Large Image Plane -- 1/1.5 , accommodating more pixels for clearer imagining and higher dynamic range
Ofilm's in-house optical lens development began to accelerate in 2017, with the acquisition from Fuji of Japan a portfolio of over 1,000 optical patents, along with a large-scale optical manufacturing factory in Tianjin, China. In the years since, Ofilm's output of optical lenses has grown significantly, while yields have reached industry-leading levels. A total of 132 million lenses were shipped by Ofilm to customers during the first three quarters of 2020.
Ofilm has underway intensive R&D work in diverse areas of optical technology, including glass plastic hybrid lenses, ultra-thin lenses, wide-angle lenses, periscope lenses, infrared lenses, AR VR lens solutions. Ofilm's own efforts are part of a significant upgrade in the quality and global competitiveness of China's advanced optics industry.
It's a global effort at Ofilm, with experts employed by Ofilm at key optics R&D centers in China, Japan and Korea. During the first nine months of 2020, Ofilm applied for over 100 new optical patents.
To bring great products to market globally, Ofilm's strong technical talent is combined with industry-leading optical manufacturing capabilities. Ofilm's optical manufacturing system, including high-precision mold development, is among the world's most automated and precise, achieving micron-level tolerances at high output levels.
Ofilm's optical products now serve a broad range of important markets globally – from smartphone cameras, to automobile safety systems, video lenses and machine vision systems used in industry. Ofilm's 100 megapixel 108M 7P lens solution achieves new levels of image quality, but further improvements are on the way.
BACK