Visit by the new Israeli Ambassador to China to Ofilm's Shenzhen headquarters
Release time:2021-04-22
On the morning of April 21, 2021, Her Excellency Ambassador Irit Ben-Abba, the newly-appointed Israeli Ambassador to China paid a visit to Ofilm's Shenzhen headquarters, together with Mr. Peleg Levi, Consul General of the Consulate General of Israel in Guangzhou, Shirly Coifman, head of Economic and Trade Mission South China Israel Consulate Guangzhou and representatives of the State of Israel's Ministry of Trade and Industry.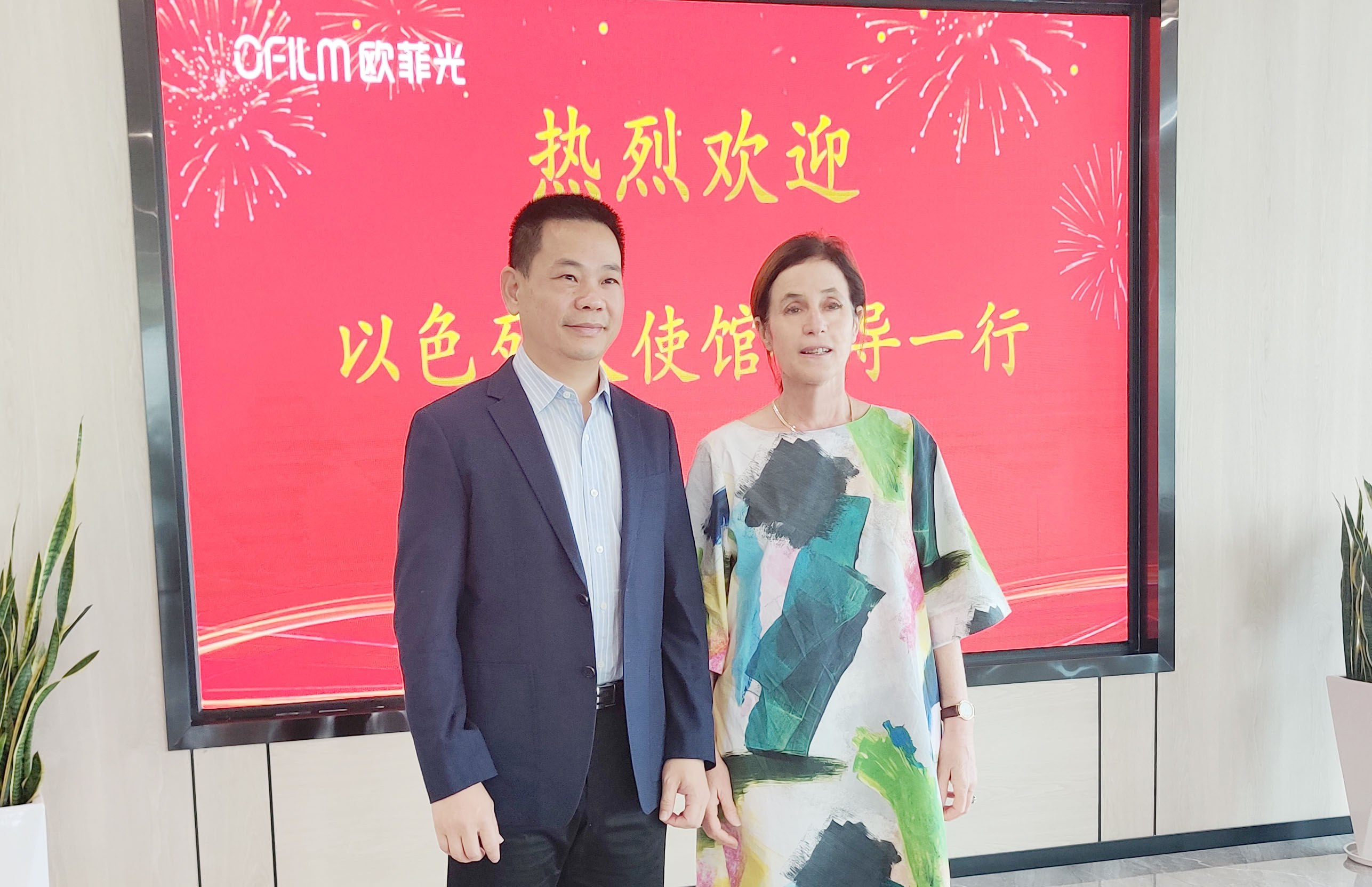 ▲Visit by the new Israeli Ambassador to China to Ofilm's Shenzhen headquarters
The founder of Ofilm, Mr. Cai Rongjun, warmly received the Israeli Ambassador and the Israeli government delegation. The two sides then convened a detailed dialogue on Ofilm's high-technology products, capabilities and R&D, along with an update on Ofilm's active strategic collaboration discussions with a broad range of Israeli high-technology companies.
Mr. Cai, who first became involved in the Israeli technology industry nearly a decade ago, indicated that the potential has never been brighter for fruitful collaborations between Israel and China's technology industries. Israeli companies remain at the forefront in breakthrough innovation and entrepreneurship in key areas with an especially bright future in the global consumer market, including new autonomous driving systems, optics and sensors for use in the fast-developing AR/VR industry. These are industries where Ofilm is already actively developing new products to be introduced in coming years.
This was Ambassador Ben-Abba's first visit to Shenzhen since her appointment as Ambassador to China. She visited two companies during this trip. Ofilm was one.
The ambassadorial visit included both a more formal portion where Mr. Cai presented a brief overview of Ofilm's main areas of activity and R&D, followed by a wide-ranging and friendly dialogue on furthering business ties between Ofilm and Israel's high-technology sector.
Ambassador Ben-Abba highlighted the importance of China and Chinese companies to many of Israel's high-technology start-ups. China has both scale manufacturing expertise as well as a large and growing domestic consumer market.
Mr. Cai emphasized his commitment that Ofilm will remain in a leading position among Chinese companies partnering successfully with Israel high-tech businesses.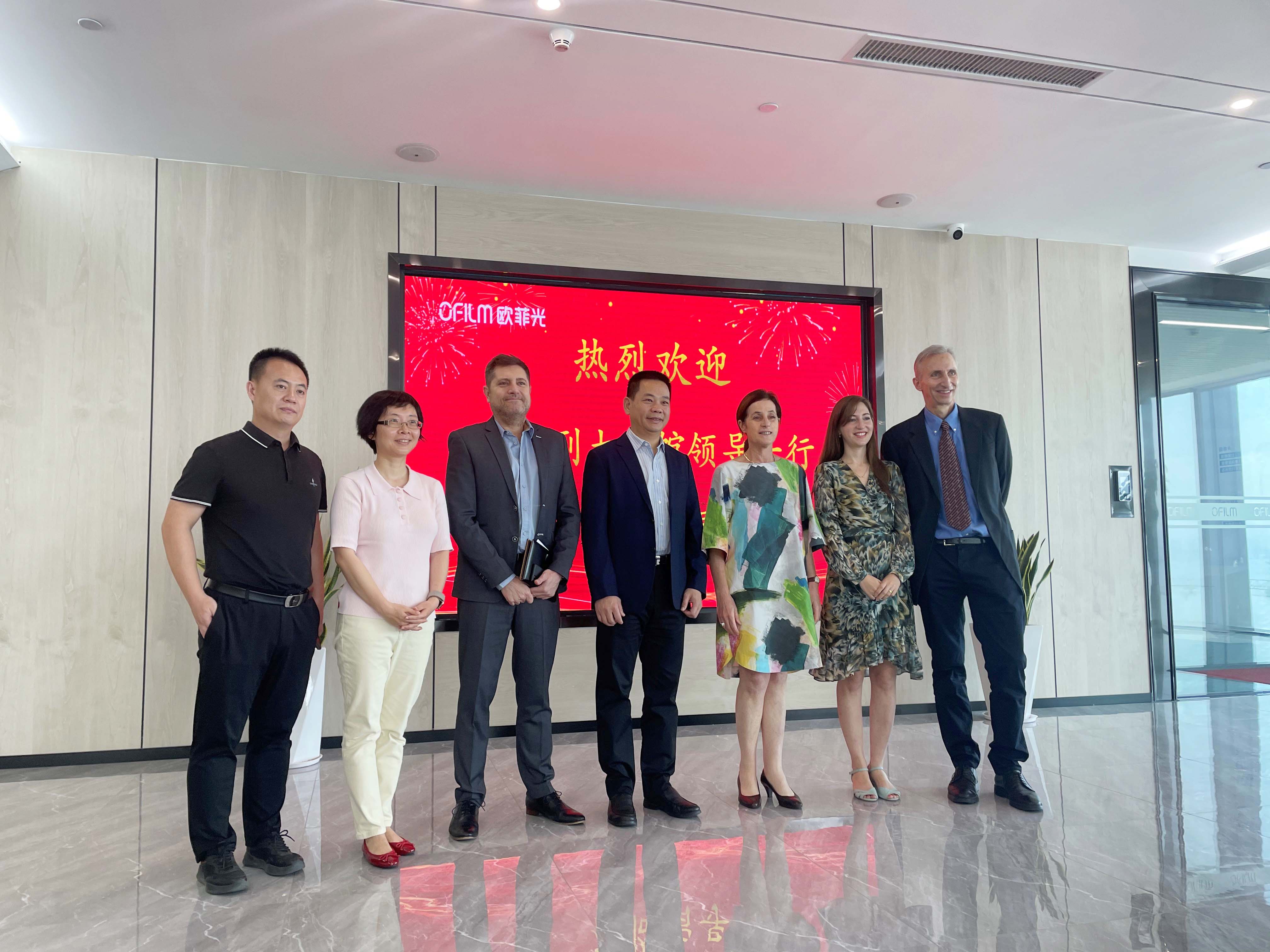 ▲Mr. Cai Rongjun warmly received the Israeli Ambassador and the Israeli government delegation
BACK